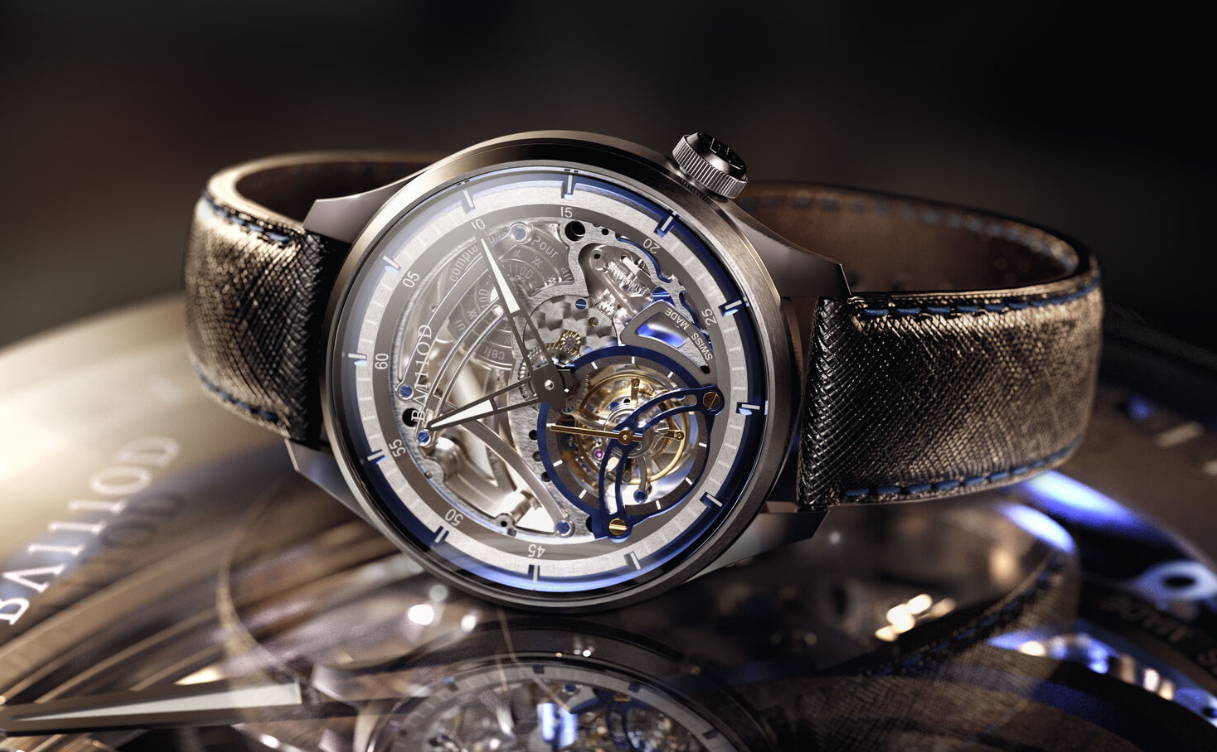 We are very grateful, thank you very much for purchasing our 100% swiss made tourbillon watch - Chapter 4.1 T.V.D !
Let us give you some tips and explain how to adjust your timepiece to your wrist...
MOVEMENT
Mechanical hand-wound tourbillon caliber BA.01
POWER RESERVE
105 hours
FREQUENCE
3hz (21'600 Alt/H)
MAGNETIC RESISTANCE
2000 Gauss

WATER RESISTANCE
50 meters
SHOCK RESISTANCE
5000G
How to handle your tourbillon :
Step 1: Winding the movement
To wind the watch, turn the crown without pulling it. Approximately 40 turns to reach the full charge.
Caution: When you feel a small resistance, do not force it at the risk of damaging the movement.
Step 2: Setting the time
To set the time: pull the crown and turn the hands in order to go forward in time. Caution: do not turn the hands on the opposite and do not forget to push the crown back in when the operation is finished.
Step 3: Adjusting the strap
To fix the strap, put the 6 hour strap through the open space on the 12 hour strap, at the entrance there are two small pins that come out. Adjust the bracelet to your size. Once you are comfortable with the size. Press hard enough to get the two pins into the holes of the lower bracelet. Be careful, the holes are small, tightened in a voluntary way. You can use a flat tool to help you push the bracelet into the holes. Press a little on the bracelet around the two pins, which will allow you to finalize the fixing.
>> You can now pass your beautiful Chapter 4.1 T.V.D. to your handle.