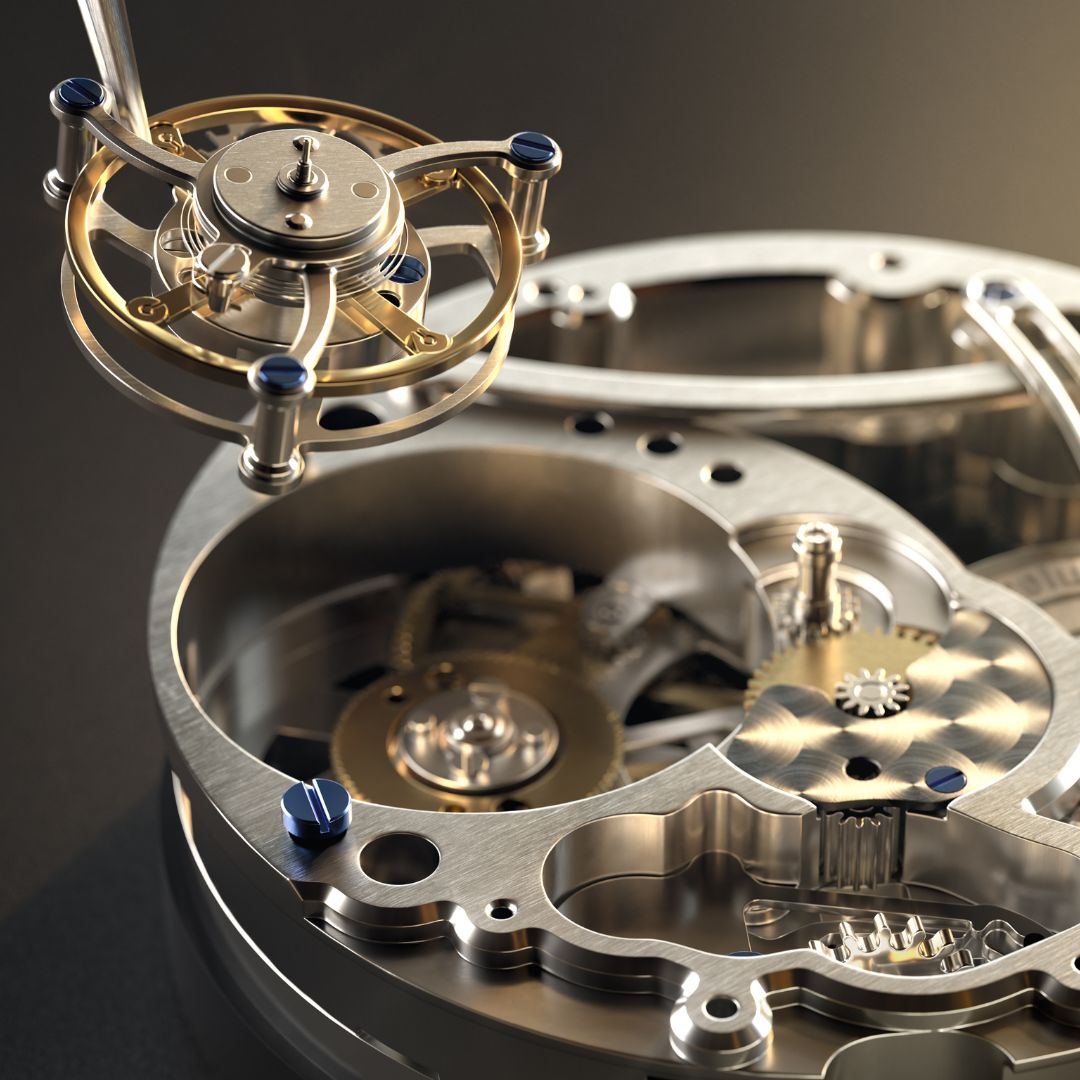 CRAFTSMANSHIP
BA111OD WORKSHOP
Nestled in the vibrant core of Neuchâtel, our watchmaking workshop offers T2 (dial, hands, and casing) and T3 (strap fitting) services, along with comprehensive after-sales support and a dedicated logistics department. As a dynamic, trailblazing company deeply connected to Neuchâtel's rich watchmaking heritage, our all-embracing approach empowers us to manage the entire creative process in-house. This not only amplifies our self-sufficiency but also showcases our unwavering passion and expertise in watchmaking.
IN-HOUSE EXPERTISE
LILIANE MURENZI
With over 15 years of passion for watch design, our talented Senior Designer started her journey at the Ecole d'Art de la Chaux-de-Fonds, mastering the art of jewelry making. Collaborating with prestigious Swiss watch brands, she nurtured a keen eye for detail and a zest for challenges. When given the opportunity to create a tourbillon for Chapter 4 in merely two weeks, she enthusiastically embraced the task, showcasing her dedication to watchmaking excellence.
REBECCA JOSSEN
Growing up in a charming village with a watchmaker father, Rebecca developed a deep-rooted passion for the profession early on. Completing her CFC at the Le Locle Technical School, she furthered her education by studying the intricate art of movement construction. While gaining valuable experience working in a technical office, Rebecca realized her heart belonged at the watchmaker's bench, where she could fully immerse herself in her craft. This journey reflects her unwavering dedication to preserving the art of watchmaking.
OUR SUPPLIERS
We take immense pride in being encircled by exceptionally skilled and proficient specialists at the core of Switzerland's Watch Valley. These remarkable individuals and companies are the genuine driving force behind the excellence of our timepieces.
SOPROD
Jura, Switzerland
Soprod produces its Swiss Made movements and components at its own sites in Reussilles, Le Sentier, Maîche, Muriaux, Saignelégier, and Sion. In doing so, they ensure complete control over their production process. Our Chapter 3 and Chapter 6 P024 Skeleton movements and CHPTR_Δ base movement are supplied by Soprod.
DISCOVER
BCP TOURBILLONS
La Chaux-de-Fonds, Switzerland
Located in the cradle of watchmaking, in La Chaux-de-Fonds, BCP Tourbillons has been designing and developing high-quality movements at competitive prices since 2016. Its uniqueness lies in the rationalization of technical solutions derived from the large-volume industry. This advantage allows its founder, Olivier Mory, to offer 100% Swiss Made movements. All Chapter 4 tourbillon mouvements and the CHPTR_Δ manufacture module are supplied by BCP Tourbillons.
DISCOVER
ETA
Grenchen, Switzerland
Swiss movement manufacturer ETA SA has been developing and producing calibres for the watch industry since 1793. This expertise laid the foundations for the emergence of one of the world's largest manufacturers of watches and movements. Our Chapter 5.1 Chrono Magma is powered by the ETA/Valjoux 7750 is one of the most recognizable and widely used automatic chronograph watch movements.
DISCOVER
ANY QUESTIONS ABOUT OUR WATCHES?
If you have any technical or maintenance questions about our watches feel free to contact the team directly!