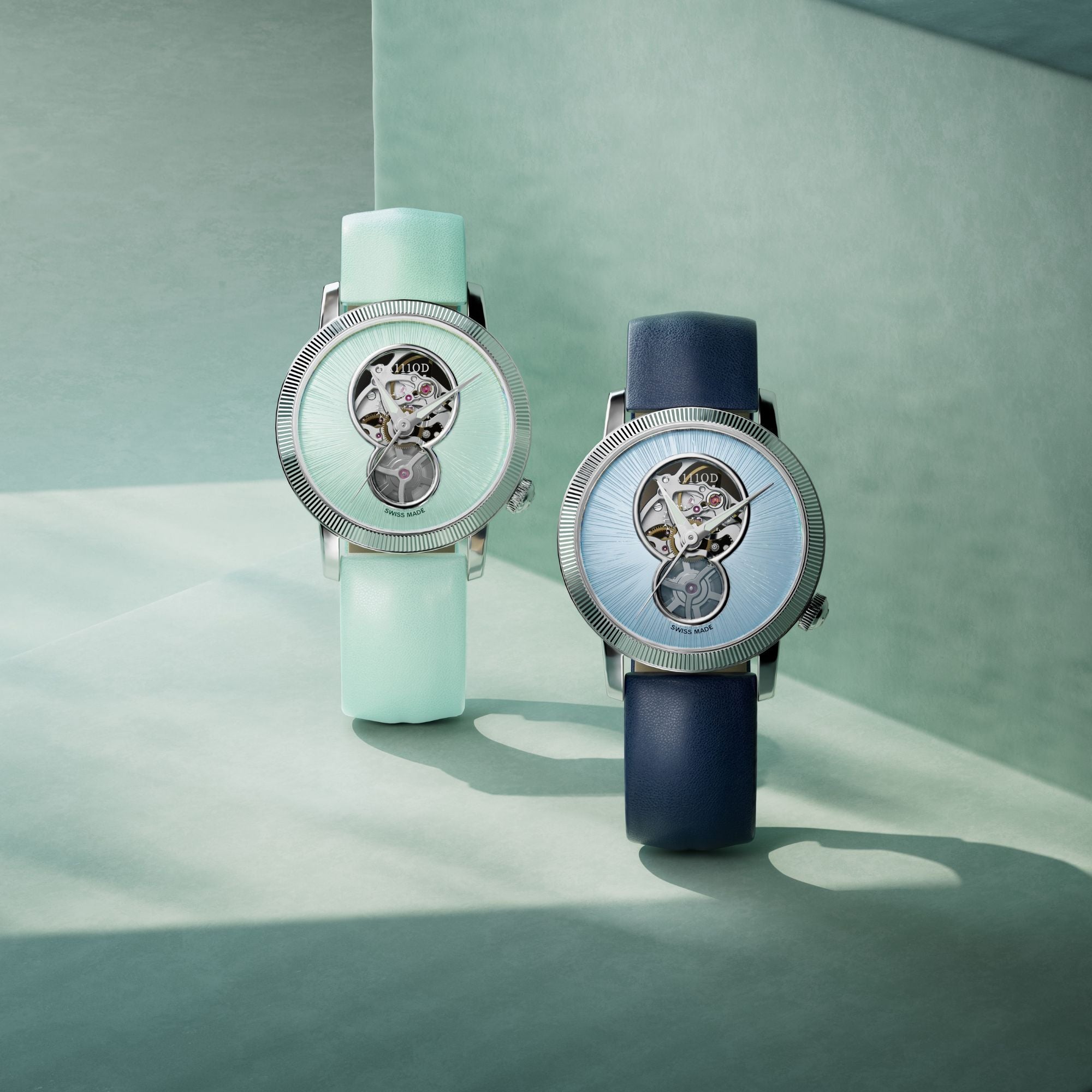 Chapter 6 is more than a timepiece—it's an ode to the indomitable spirit and grace of women worldwide.
UNPARRALLELED VALUE
SWISS WATCHMAKING EXPERTISE
We collaborate with elite suppliers like Soprod, who provide the exquisite skeleton automatic movement P024 for our Chapter 6. Every piece is meticulously assembled in our Neuchâtel atelier by the skilled hands of our watchmaker, Rebecca Jossen.
Pure elegance
MELINDA
We were privileged to have Melinda Stämplfi grace the launch of this timepiece with her captivating dance. Melinda is our esteemed neighbor at the Villa Castellane and the visionary founder of theAcademie MDC dance school. Her institution, pulsating with rhythm, energizes our HQ and perpetually inspires the BA111OD team.
CELEBRATING WOMEN
OUR FIRST LADIES COLLECTION
Chapter 6 is entirely devoted to women, celebrating them through its five models. This is a nod to the BA111OD team, which is predominantly female. Together with Senior Designer Liliane Murenzi, they have designed a self-winding collection of contemporary elegance, offering a palette of shades ranging from subtle to bold, to suit every woman