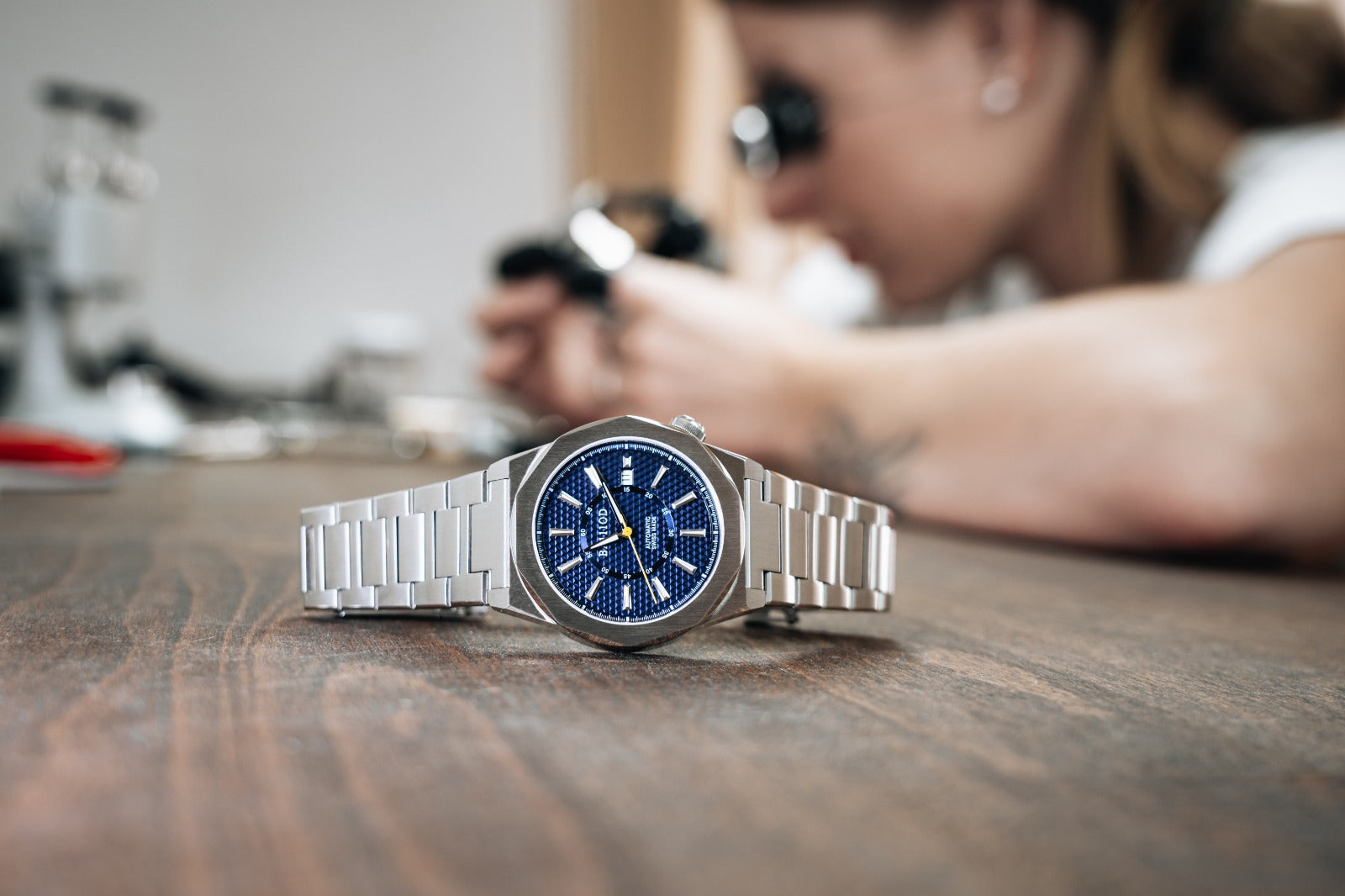 BACK TO THE ROOTS
BA111OD has made a name for itself by democratizing fine watchmaking. It now returns to the sources of what made its first success with a very accessible, unprecedented collection, unfolded in the 7th Chapter of its young history. "It is time for us to propose a timepiece again that can appeal to the widest audience. Through its aesthetics and style, through its quality and the care taken in its finishes, through its price. A Swiss-made model created to be worn by all," explains Thomas Baillod.
Pure elegance
DESIGN
A true homage to modern aesthetics, with balanced lines and subtle details reflecting the essence of urban life, Chapter 7 is designed by Liliane Murenzi, the Senior Designer of the brand. "The idea with this line was to create a timepiece as a basic element: easy to wear, affordable, adopting the beloved color codes of the brand, as well as the iconic crown, positioned at 4 o'clock."
SWISS WATCHMAKING EXPERTISE
Featuring elite suppliers like Soprod, who furnish the exquisite automatic movement P024, each piece of our Chapter 7 is meticulously assembled in our Neuchâtel atelier by the skilled hands of our watchmaker, Rebecca Jossen.