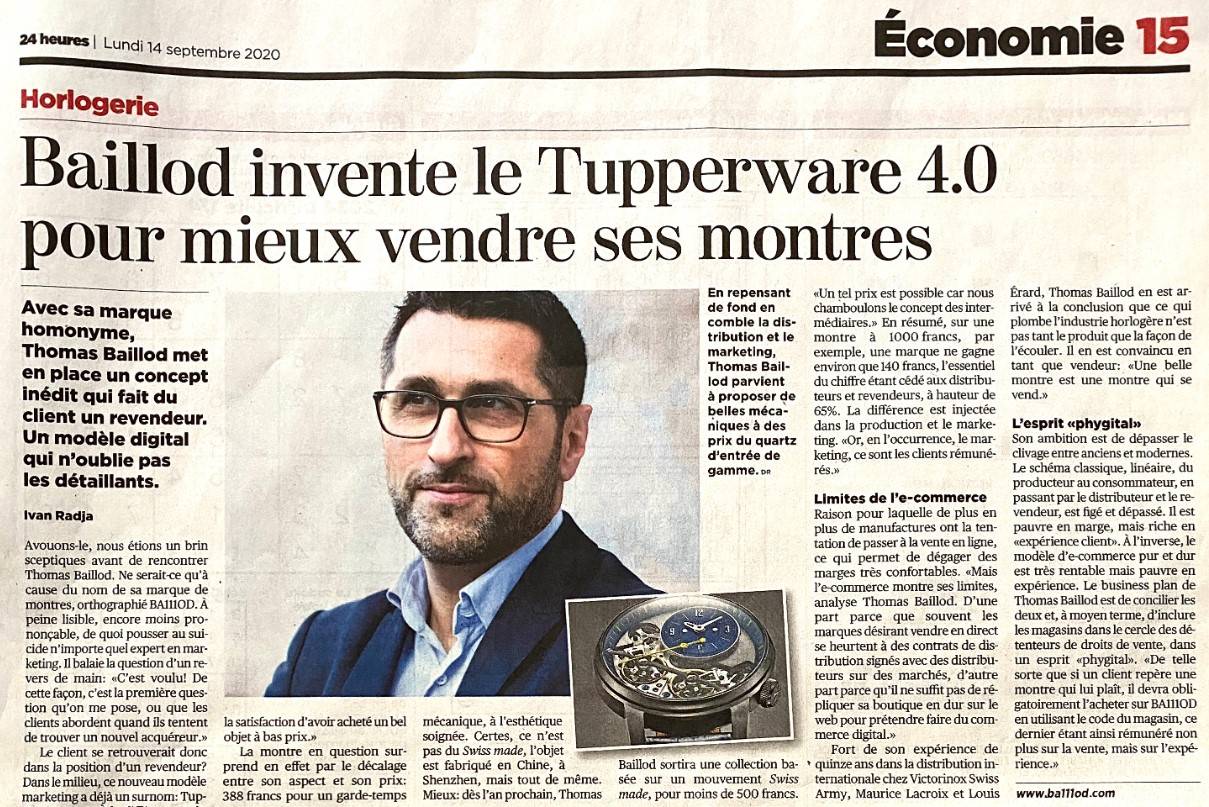 "Thomas Baillod implements a new concept that turns the customer into a reseller. A digital model that does not forget retailers."


September 2020
DrivEmotion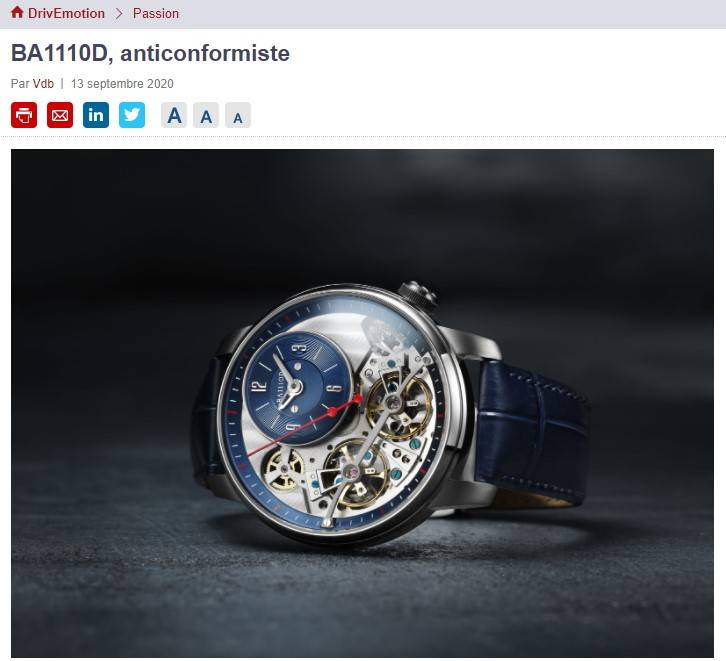 "The period may be difficult, but the watchmaking micro-brands are blooming more and more each day, with more or less interest. By digging a little deeper, we sometimes find some that catch our attention. This is the case of BA1110D (pronounced... as you wish), which, beyond an interesting watch, offers nothing less than a new distribution concept!"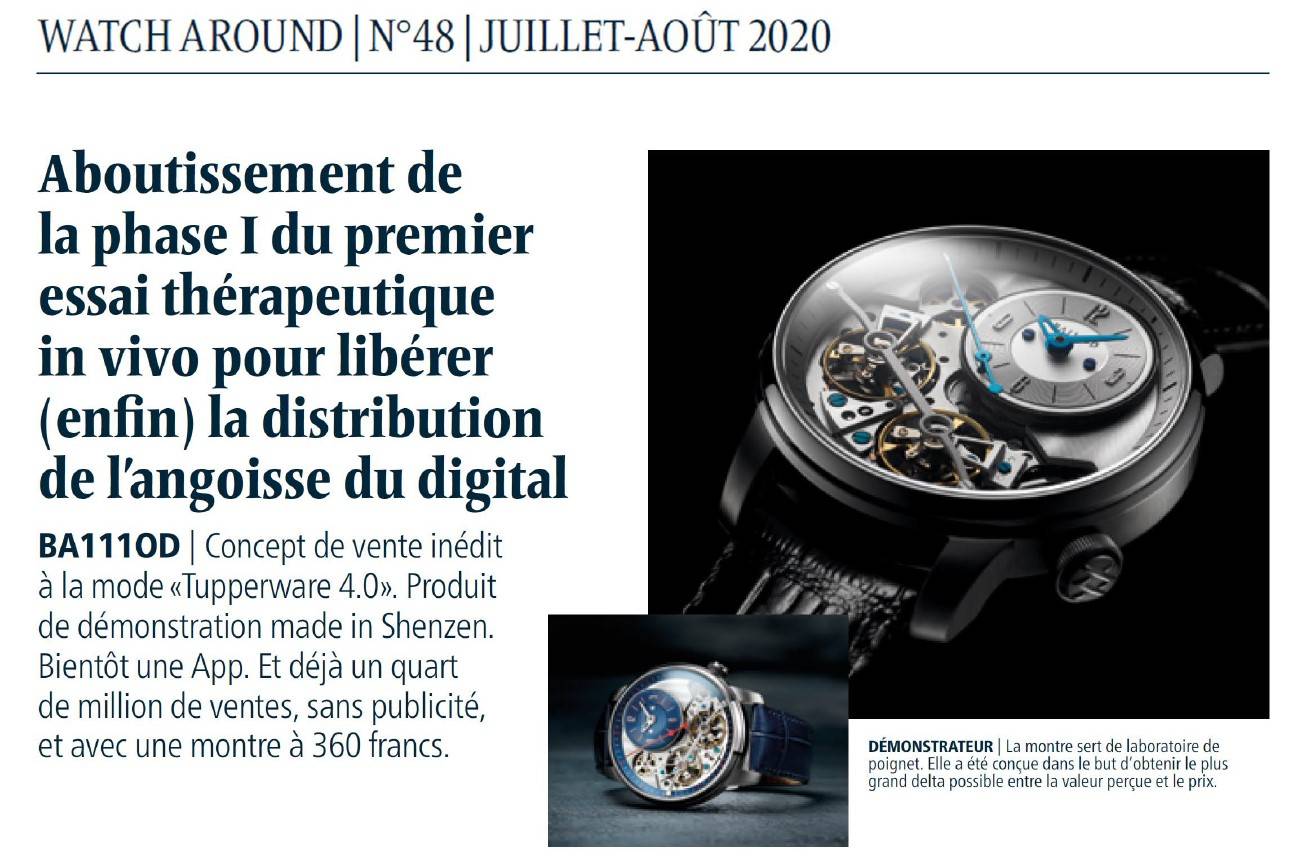 "Completion of phase 1 of the first in vivo therapeutic trial to (finally) relieve the distribution of digital anxiety. Innovative and trendy sales concept "Tupperwear 4.0". Demonstration product made in Shenzen. Soon an App. And already a quarter of a million sales, without advertising, with a watch at 360 swiss francs."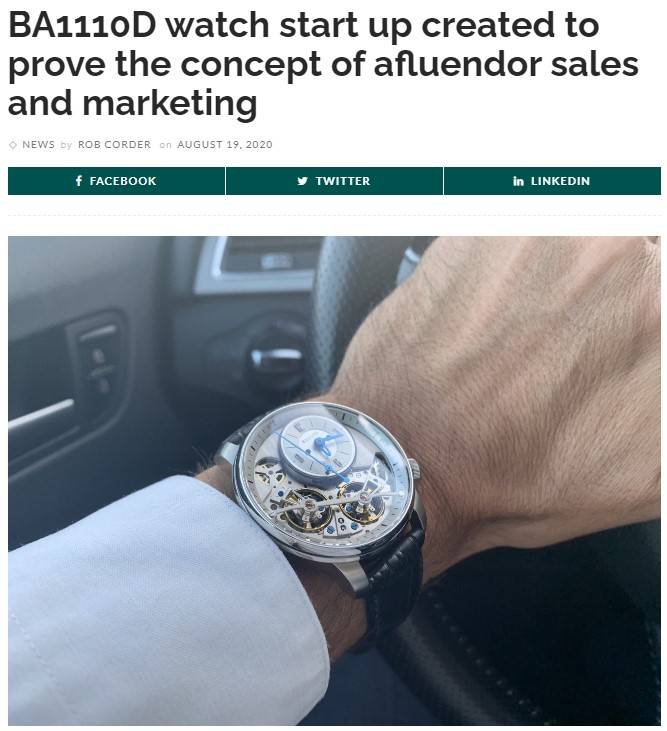 "Thomas Baillod, who has worked for more than 15 years in the Swiss watch industry as international sales manager for brands including Maurice Lacroix and Louis Erard, has launched his own watch brand, BA1110D, as a living experiment for a new form of retail and distribution he calls afluendor marketing."




August 2020
Journal de la FHH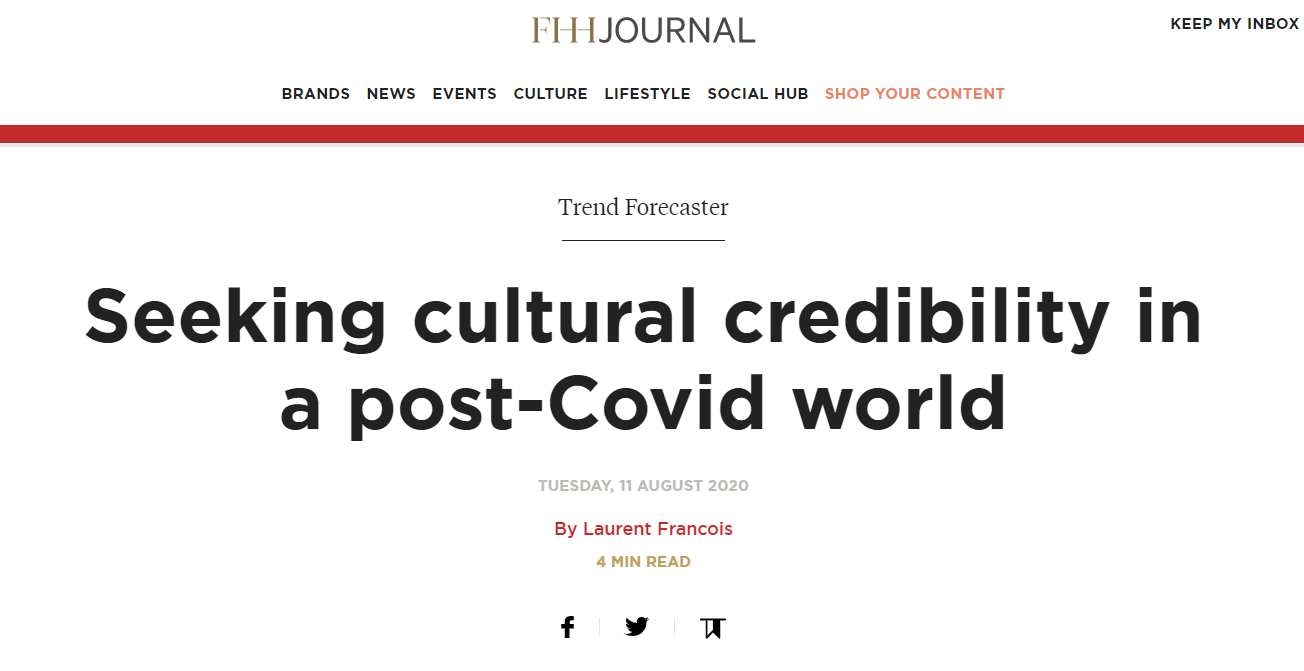 "This is a fundamental nuance for watch brands such as Panerai, which benefits from a close-knit Paneristi community, or for the more recent communication and marketing strategies coming from accessible brands such as BɅ111OD Watch Concept, which communicates directly with customers, or Afluendors as it calls them, and documents the entire experience of buying one of its watches, from concept to delivery. This new marketing mix is not very different from the classic salesman's adage "make a new friend every day", an expression coined by beverage entrepreneur Paul Ricard, with the difference that the ability to make these new friends has been overloaded by messaging applications and social networks".




June 2020
IFJ Thomas Baillod Conference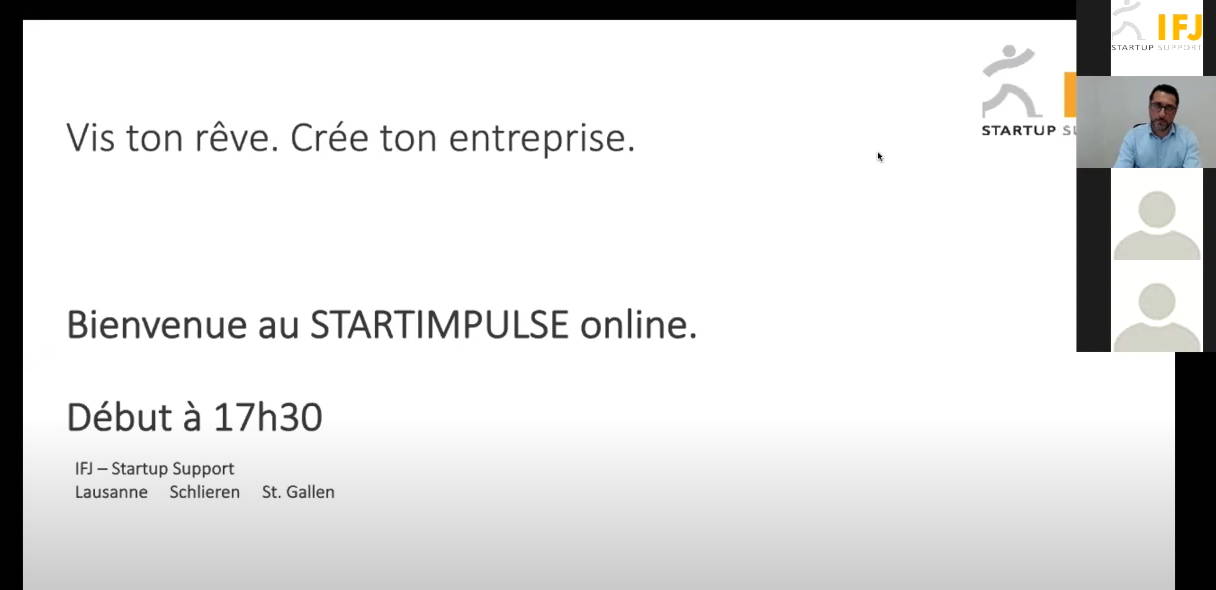 "Knowing how to develop sales in the digital age has become essential. Thomas Baillod will address this topic with his experience and the tools used to develop new channels that work".




February 2020
WatchTime Mexico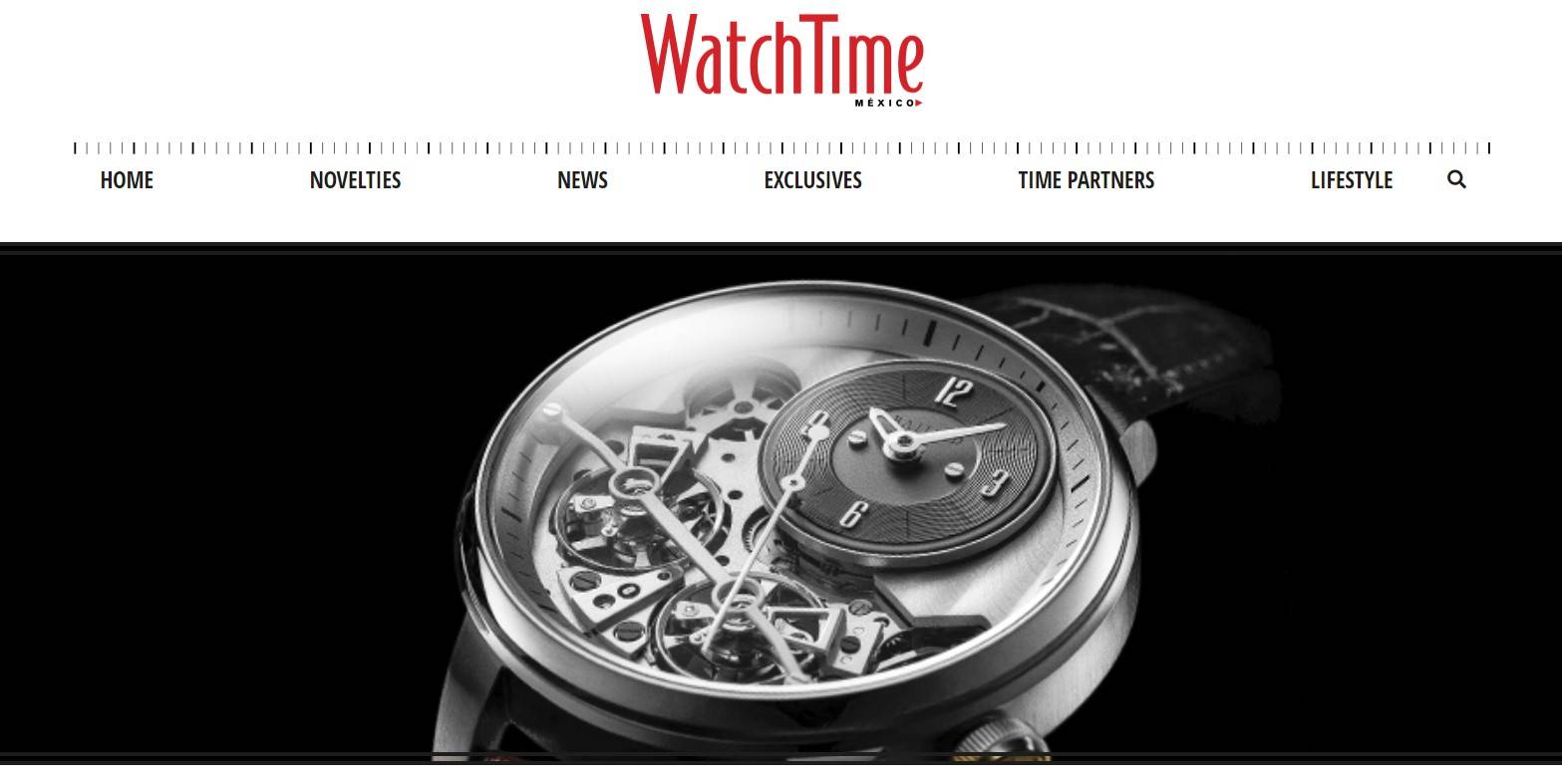 "As a result, Thomas designed a watch and brand concept in an atypical way. He decided to play with his own family name, Baillod, and replace the letters "a", "i", the double "l" and "o" with the alpha letter, three digits one and one zero, respectively, to form the concept: BA1110D. Thus, as it is not really a word that can be pronounced, the idea was to emphasize that it is a concept and not a brand".




January 2020
TheWatches.TV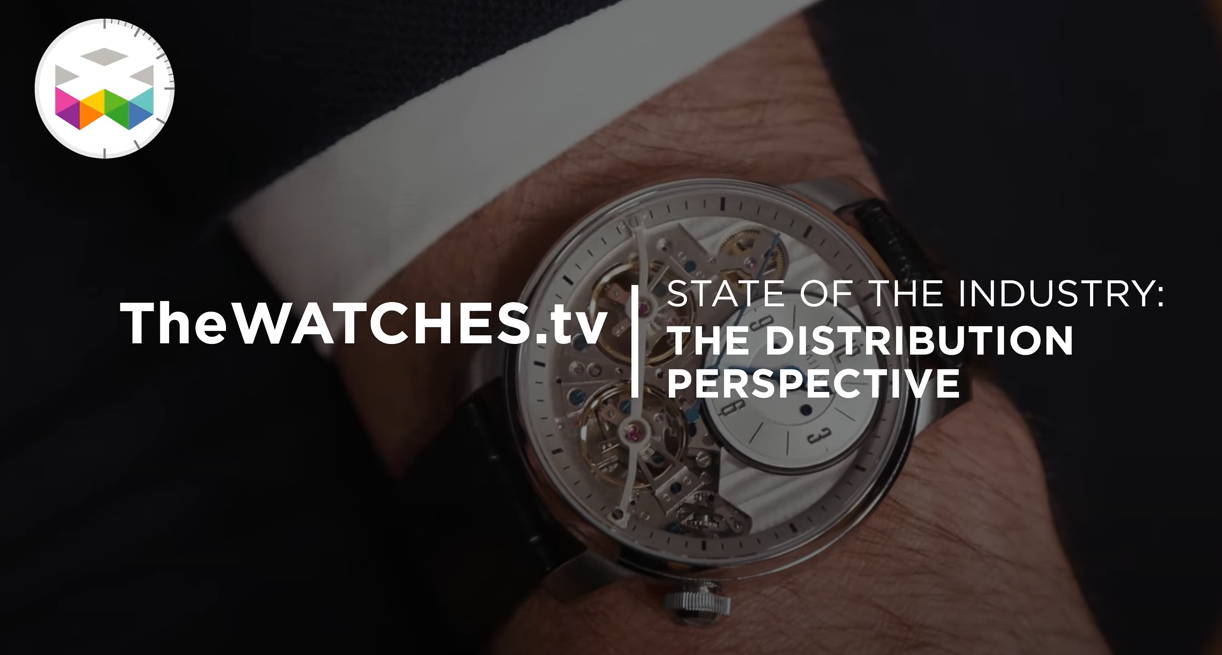 "In today's video report, we discuss with industry specialist Thomas Baillod the state of distribution in the watch industry and how technology and out-of-the-box thinking can influence its development."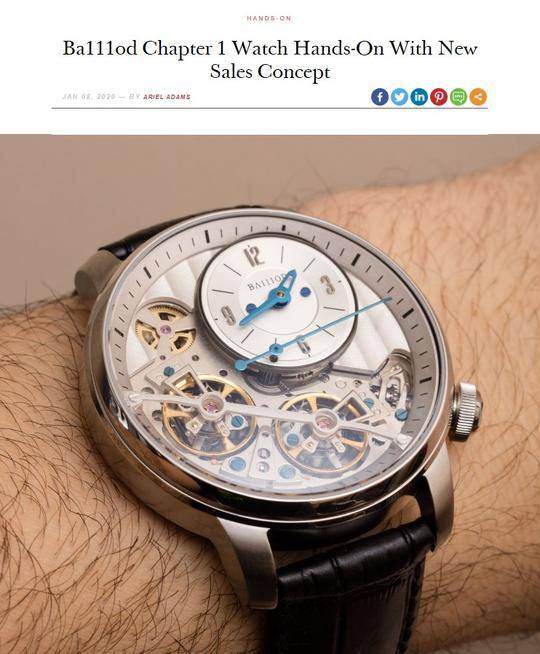 "Chapter 1 offers a unique way to buy, which is a bold attempt to change the way watches are sold in an ever-changing online market economy. The advantage for collectors is that in addition to experiencing a new selling model, the watches themselves are fun and great value for money".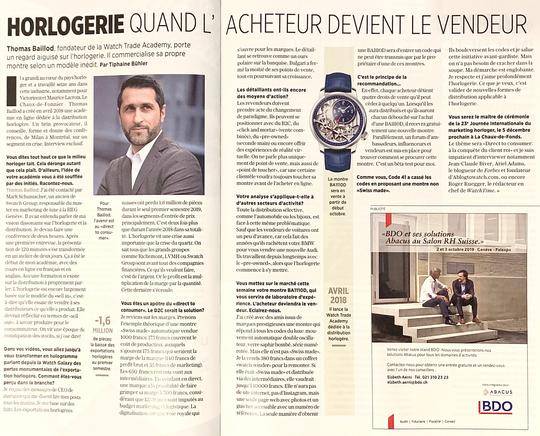 How is traditional distribution changing its paradigm and why did Thomas Baillod, the founder of BA111OD, who also created The Watch Trade Academy, decide to launch a watch "brand" to experiment with disruptive sales models? You will find out in this excusive interview.




October 2019
Business Montres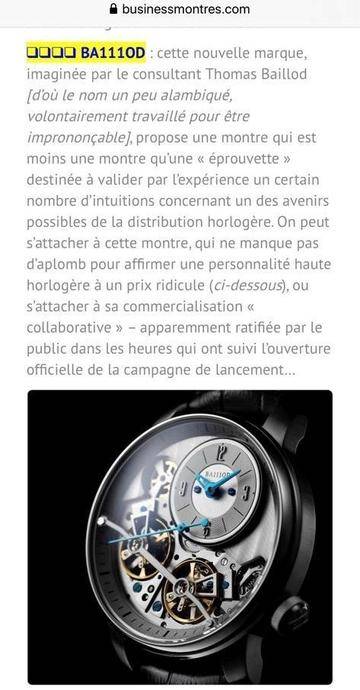 Indeed, the production of the first 333 pieces was financed in only 36 hours, for this very first watch launched exclusively on LinkedIn!
"BA1110D: this new brand, imagined by the consultant Thomas Baillod (hence the somewhat convoluted name, deliberately worked to be unpronounceable), proposes a watch that is less a watch than a "concept" intended to validate by experience a number of intuitions concerning one of the possible futures of watch distribution. One can focus on this watch, which does not fail to assert a personality of Haute Horlogerie at a derisory price, or focus on its "collaborative" approach - apparently ratified by the public within hours of the official launch of the campaign .